Your key to the heart of the City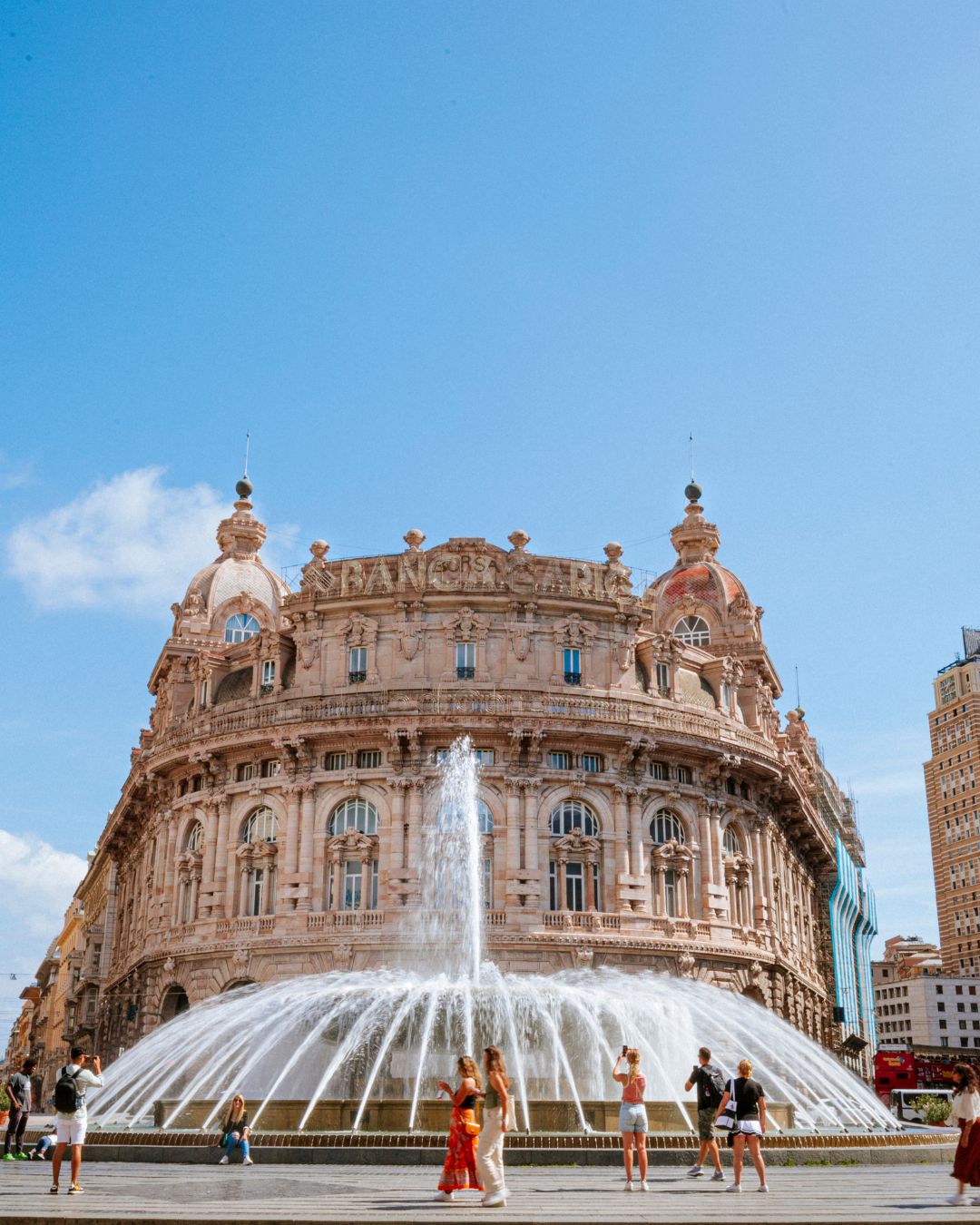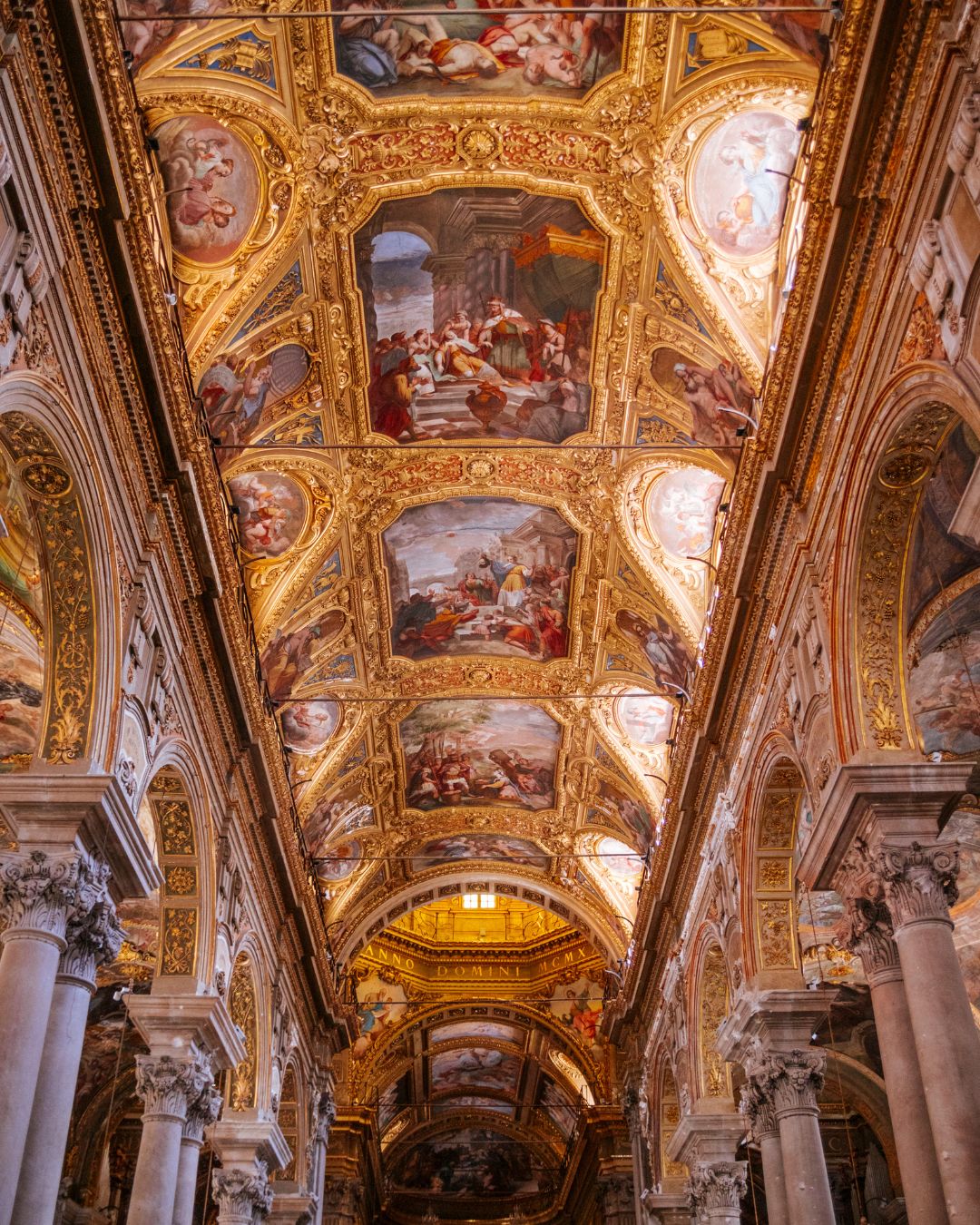 Discover Genoa with a licensed local tour guide for a truly worthwhile experience
Multifaceted like a diamond, kissed by the sea and embraced by the mountains, Genoa is the guardian of countless hidden treasures. With its fascinating charm and incredible artistic heritage, Genoa is home to the largest medieval centre in Europe. With part of the old town a UNESCO site, the 'Superba' is an intricate maze of alleys where you can breathe in the noble past of the city, its shops, restaurants and workshops. Lose your way between sixteenth-century buildings and their amazing frescoes, baroque newsstands, and enchanting churches overlooking picturesque squares, and let yourself be tempted by the irresistible smell of focaccia. As you discover this unique mix, you will mingle with the locals and have the chance to really experience Italians' daily life.
Duration: 3 hours

One of our favorites & best seller!
Duration: 3 hours from Monday to Saturday

Even if this is your first time in Genoa you will have heard of pesto and focaccia, culinary specialties that make your mouth water even on the page.
HISTORICAL AND ARTISAN CRAFTS: THE SOUL OF THE OLD CITY
Duration: 3 hours from Monday to Saturday

The old town of Genoa is still home to a strong concentration of historical and artisan shops, which are the key to understanding both the past and the present of the city.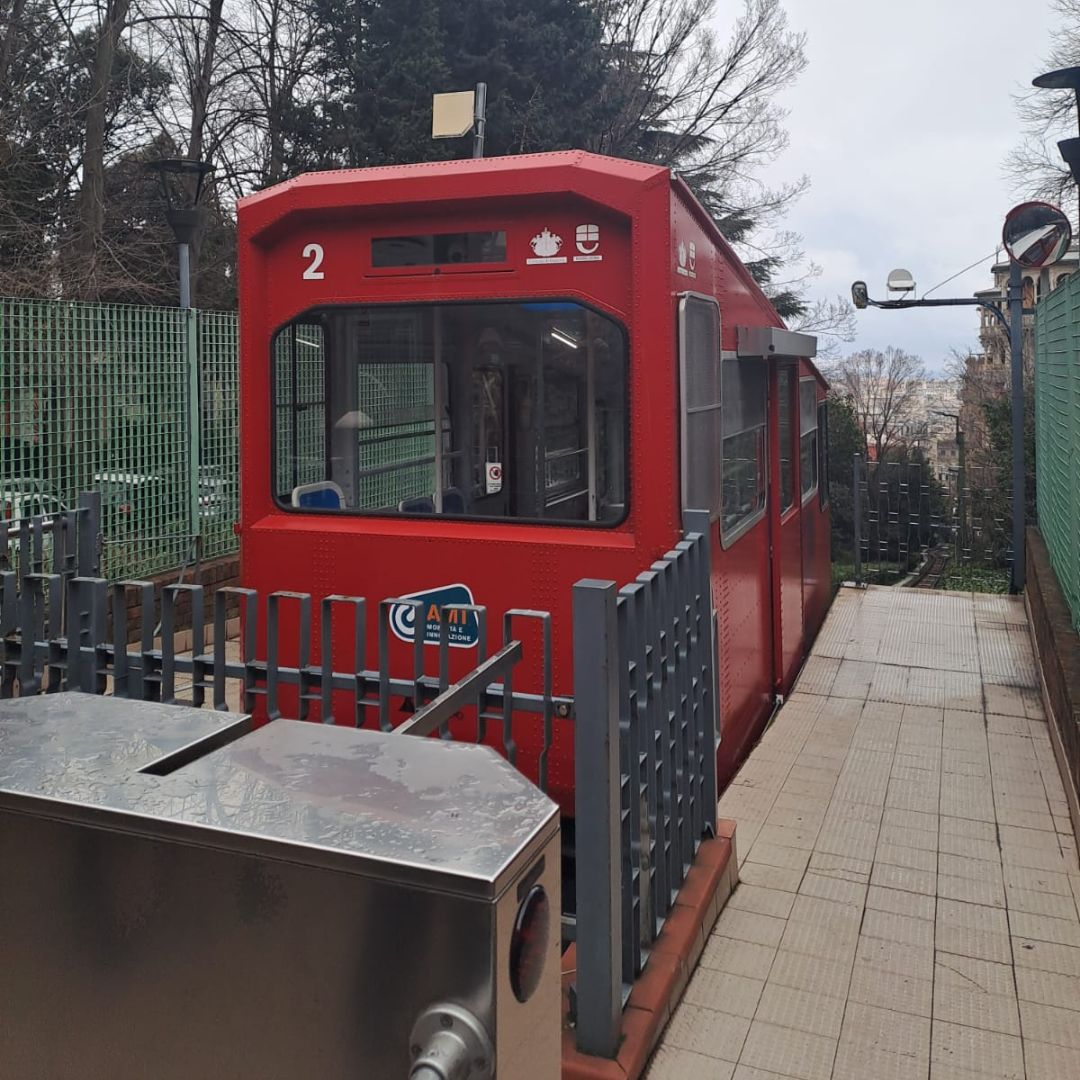 Vertical Genoa – Urban Trekking
Duration: 3 hours

Genoa is a vertical city!
The panoramic lift takes us to 𝗦𝗽𝗶𝗮𝗻𝗮𝘁𝗮 𝗖𝗮𝘀𝘁𝗲𝗹𝗹𝗲𝘁𝘁𝗼, from where you can enjoy an enchanting view of the city and its port.
The Golden Age – the Genoese Renaissance
Duration: 3 hours

The XVI century, a period of great splendor, called the "Golden Age," begins with the alliance that the Republic of Genoa stipulates with Spain.
THE MONUMENTAL CEMETERY OF STAGLIENO
Duration: 3 hours

The Monumental Cemetery of Staglieno represents for the Genoese not only a place of remembrance, but also a fascinating artistic and historic testimony.
We are a small group of qualified tour guides with a long and wide range of experience. We will be delighted to share with you our knowledge and our passion for this beautiful and truly unique city!
We will show you the beating heart of this vibrant and multifaceted city. There will be no lack of tips: you will discover where to enjoy a good "aperitivo", where to eat real genoese food, where to shop for traditional crafts and products,  where is the best beach and much more…
During the years, we have established strong working relationships with several tour operators and agencies from all over the world.
We also offer tailor made tours for individual and corporate travelers, families, groups and students.
We are all official guides and we always carry our licensed Tourist Guide Badge.
Use a licensed guide to make the best of your visit !
All tours are adaptable to your needs. Feel free to contact us for a customized tour.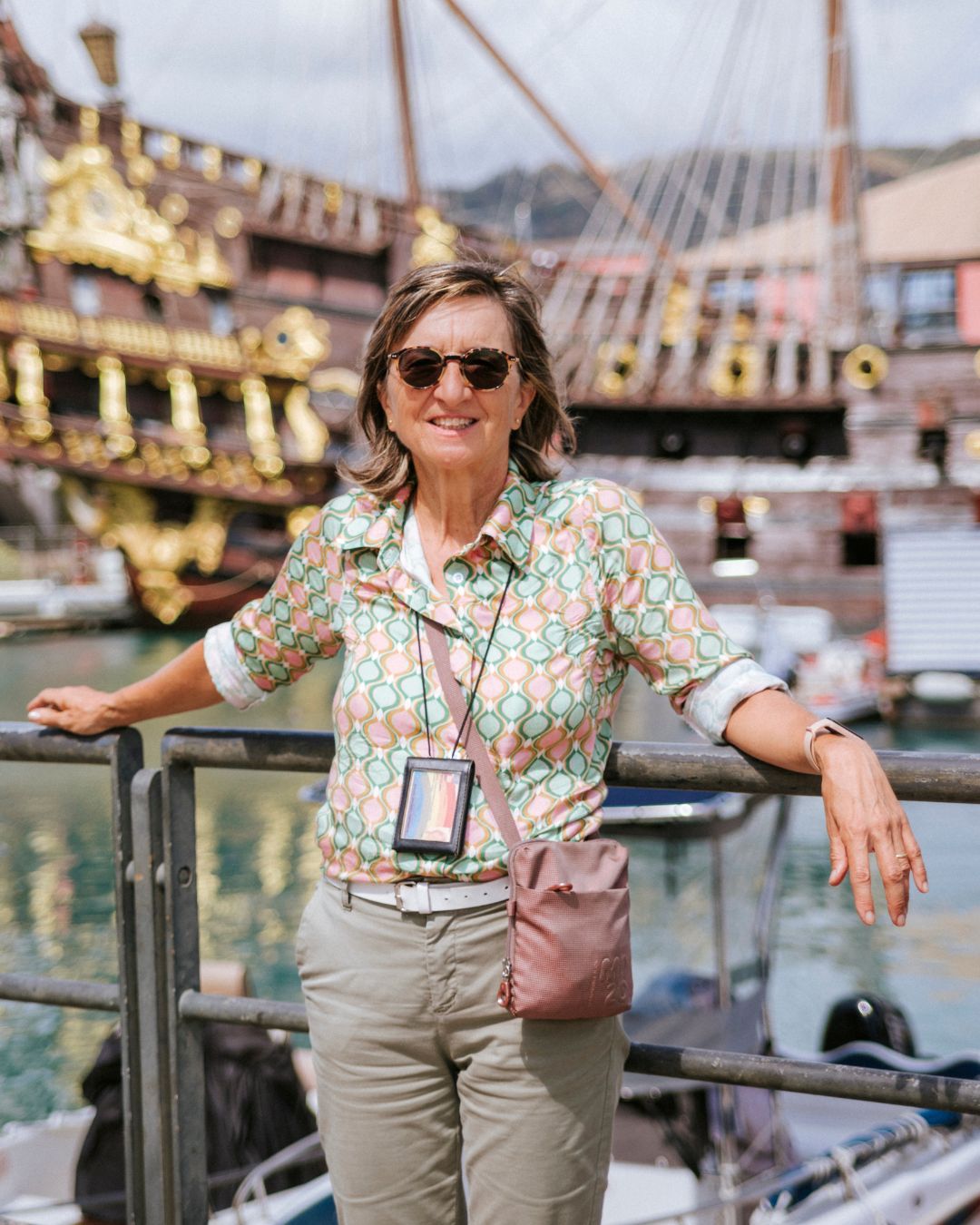 After completing my studies I left for South America just like Columbus, and fell in love with Brazil and its people. I started accompanying groups of tourists, Brazilians in particular, around Italy and Europe, collecting unforgettable memories. But home was calling me, and Genoa became one of my greatest passions. Together we will explore the alleyways, buildings and most hidden and unexpected corners of the city on a journey full of wonder and surprise.
whatsapp: +39 333 4006892 
Write me: info@genovaguide.com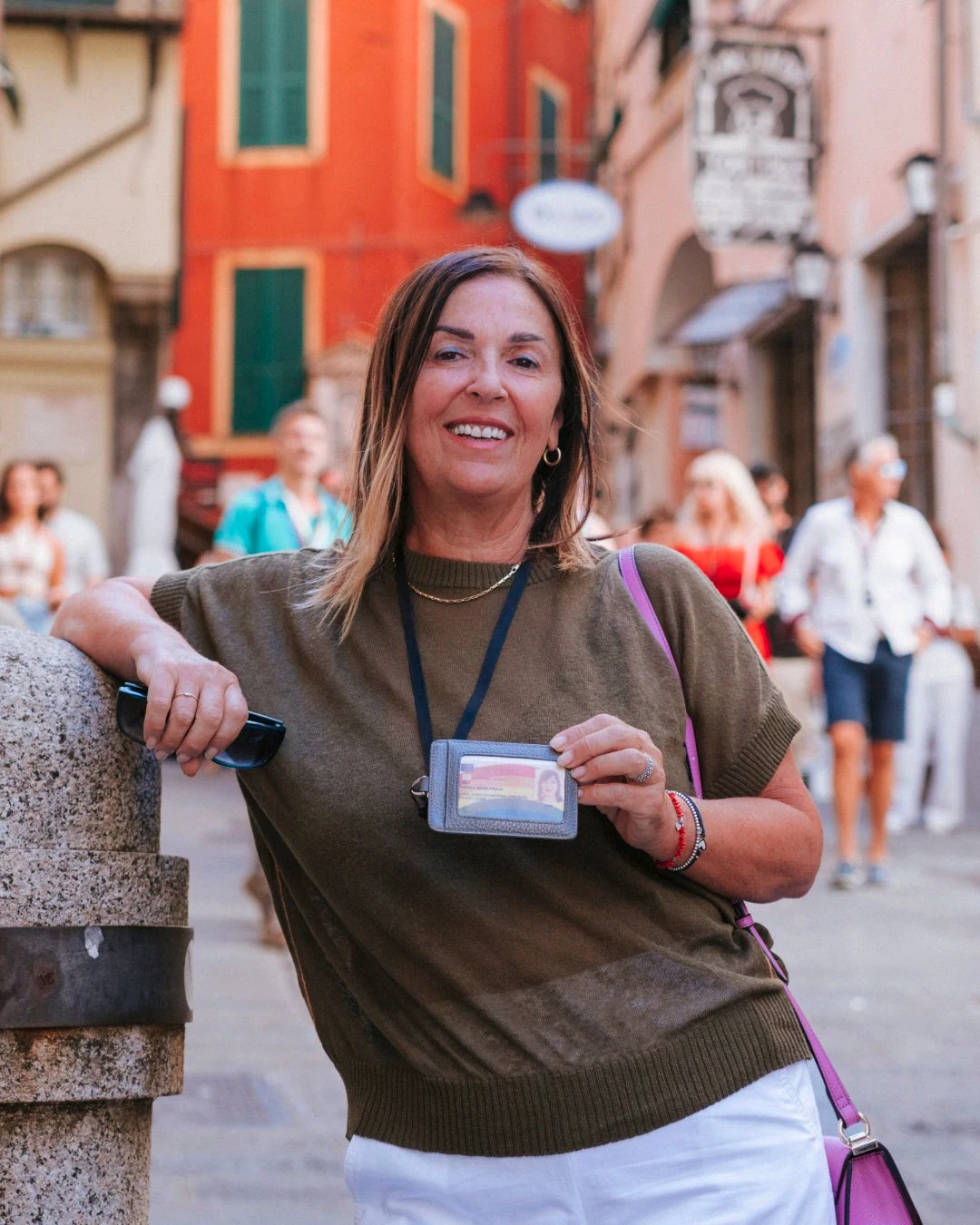 From Genoa to the UK and back to Genoa again: this is the story that led me to devote my life to tourism and hospitality. I travelled for many years, working as a tour guide, but when I returned to Genoa there was no looking back. I fell in love with my hometown as if I had only just seen it for the first time. I am a big fan of Vespa and cooking, passions that I love to share with other scooter-lovers and foodies. I will be your cupid among the wonders of the old town, be they architectural, natural or culinary!
whatsapp: +39 347 0920177 
Write me: info@genovaguide.com
Share an emotion: Genoa just for you
Share an emotion: come to GenovaGuide. We will listen to your requests and organise a guided tour of the city that caters especially to your needs. Themed tours, tastings and even cooking lessons: we can
offer you a range of customised services. To find out more and receive information, write to info@genovaguide.com.
GROUPS
Guided tours for small or large groups with a wide selection of standard and personalised itineraries based on the type of group and preference of the participants.
FRIENDS AND FAMILY
A tailor-made experience organised especially to let you discover the beauty of Genoa with friends and family. We create itineraries suitable for families with children.
SCHOOLS
We give guided tours to school groups featuring the main museums and monuments of the city. Thanks to our experience with kids and teens of all ages, we know how to create fun and interesting experiences that are educational at the same time, pleasing both teachers and students.

B
USINESS EVENTS AND CONFERENCES
We have entertaining, dynamic and professional itineraries, perfect for the success of your business event or conference. GenovaGuide has organised tours and activities for national and international companies, heads of state, local and state authorities, Italian and foreign football teams, as well as national and international newspaper and television journalists.
PERSONALISED PROGRAMS
Try our custom packages based on your passions and enjoy a truly real experience.
AUDIO GUIDES
Ideal for large groups, our audio guide rental service will help you live the city through new eyes (and
ears)
CANCELLATIONS
If for any reason you need to cancel your tour, you will be charged 100 % of the agreed rate within 48
hours of the scheduled date
DON'T FORGET
Tour guide services are VAT exempt since provided for cultural purposes
Contact us to receive a customised quote or more information on the itineraries available. We will get back to you within 24 hours!
All the tours can be customized to your needs and interests